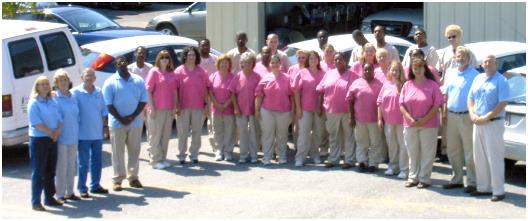 Whether it is a one time cleaning, a "move out" cleaning
or a regularly scheduled service...
Barbara's Professional Cleaning Service is
the company to call.
Our cleaning services include Residential and Corporate Cleaning, Janitorial Services and Maid Services.
We also offer Cleaning Services for Carpet, Vinyl,
Ceramic Tile and Windows.
Pressure Washing is also available!
We are the leading provider of corporate and residential cleaning, janitorial, and floor care services in the
Augusta Georgia area.
If you want a cleaning company with integrity, customer service and roots in Augusta, we are it. -Years of experience.
Barbara's Professional Cleaning Service, Inc. is a locally owned, family run business with a caring courteous staff.
Licensed, Bonded & Insured!
We Gladly Accept